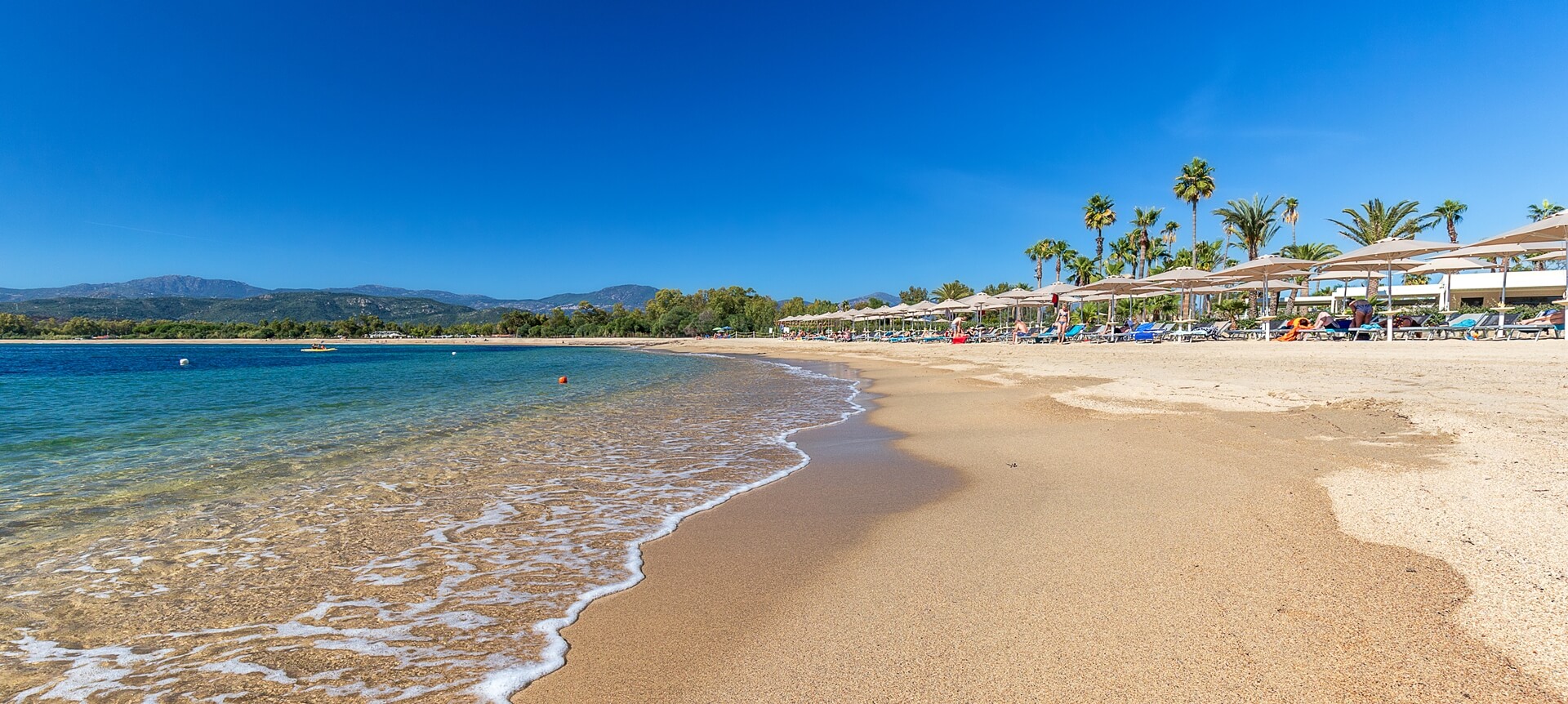 We are ready to welcome you!
At the Hotel Club Saraceno we have adopted the tourism guidelines too, aimed at protecting the health of our guests and employees, without foregoing the pleasures of your holiday.
THE HOTEL
The Hotel Club Saraceno is so big we can count on a lot of space available both inside and outside. This allows maintaining the recommended social distances between guests more easily, and everyone will be able to have their own space. The areas dedicated to catering, thanks to last year changes, are large enough to ensure distances, enabling our staff to work properly at the same time. It is possible to access the property only from an entrance, and this will allow a greater control of every access, thus granting even more privacy and the exclusivity of services only to hotel guests.
With responsibility, we have also implemented the following security measures:
Strict sanitization of rooms, bars, restaurants, common areas and contact points (door handles, reception counters, common bathrooms etc.);
All our staff will wear safety devices such as face masks and gloves to ensure their own health as well as that of our guests;
Hand disinfectants placed in the guests' contact areas;
Explanatory panels with the explications of all the precautions to be taken during the stay;
Thermometers available at reception to check body temperature on request;
Specialized training of our employees, to grant knowledge and the application of all hygiene and safety protocols.
We kindly ask our guests to wear the face mask when you are in indoor areas and on all those occasions when it is not possible to respect the safety social distance. In addition, according to the latest ordinance of the Ministry of Health, issued on 16.08.2020, people are obliged, in all Italy, to use respiratory  protections , when they are outdoors in all public places  and their premises, as well as in public outdoor spaces, like squares, streets, promenades…, The face mask is always required by law,  every time people cannot keep the social distancing and consequently, gatherings are easier to form, occasionally and/or naturally. 
THE ROOMS
All rooms will be subject to regular ventilation and strict sanitization with certified equipment and products, with particular care for the major contact areas, such as switches, handles, doors etc.
RESTAURANT
The Hotel Club Saraceno catering areas, being very large, allow maintaining the safety distances established by current legislation.
In compliance with the current regulation, we will make some changes to the buffet, that will be equipped with safety dividers, and our guests will be able to choose between the various dishes which will then be served by the dining room staff, always guaranteeing the highest quality and freshness of the food.
THE SWIMMING POOLS
Both the 25-metre semi-Olympic pool and the brand new tropical pool, inaugurated in 2019, will be open as usual.
The chlorine, the high levels of humidity and temperatures mean that the virus does not survive and can no longer spread in the water. Nevertheless, here too, our guests are asked to respect the safety distance; and for this reason, the lifeguards and all our staff will be even more vigilant for the health of all!
ON THE BEACH
In spite of the restrictions and measures required at this particular time, you will always be able to have a swim in the beautiful water of our sea! You will always enjoy our private beach, but with some precautions:
for your comfort and to protect your health, each position on the beach will be adequately distant from each other;
On your arrival at the beach, one of our staff will take you to your sun umbrella, informing you about the measures to be respected.
Both sunbeds and umbrellas, as well as nautical equipment (canoes, windsurfing etc.) will always be sanitized after each use.
SPORT AND ANIMATION
In order to meet the needs of safety and social distance, our guests can practice individual sports only, registrations to sports activities will be on reservation only, and all equipment will be properly sanitized after each use.
THE MINICLUB AND JUNIOR CLUB
At Saraceno the children have always been at the core of our attention. This year they will be even more! We have thought about a special activity program for them, so that they can have fun in total safety, ensuring relaxation for their parents at the same time.
To ensure the social distance, children will be divided in groups from 4 to 8 maximum, depending on their age range, and they can play and do their activities by the beach, at the Mini Club or by the sport grounds.
Baby Dance will always take place, no longer in the amphitheatre, but in the Mini Club area.
The Junior Club teens can take part to tournaments and sports activities, apart from those involving physical contact, which are currently forbidden.
* This page is constantly updated, pease follow it carefully.